Do You Have An Industrial Door Project We Can Help With?
Loading Dock Equipment
Dock Levelers
Whatever your unique requirements are, Seal It Up is an expert in installation of dock levelers in a wide variety of sizes, shapes, and mounting styles.
We Offer:
Air Powered Dock Levelers
Hydraulic Dock Levelers
Mechanical Dock Levelers
Specialized Dock Levelers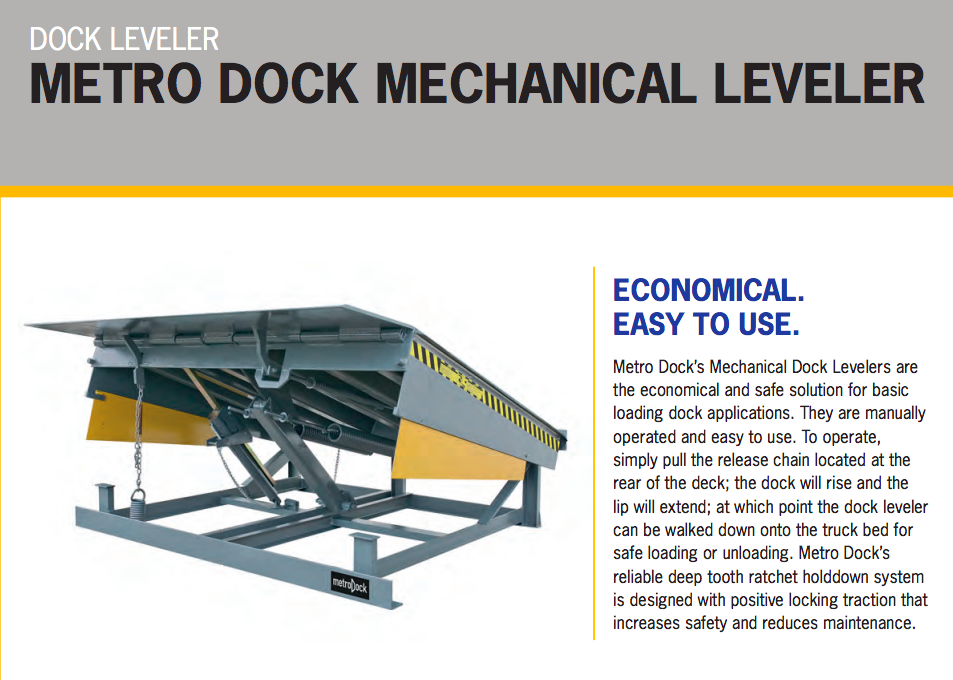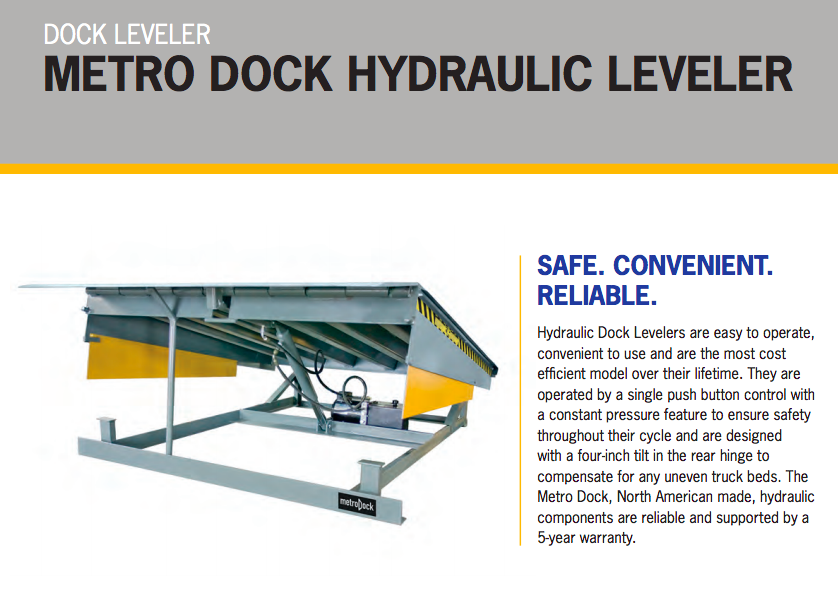 Dock Lifts
Our docks lifts offer the ability to service your trucks at any height, with height adjustments from 0" to 59". Features include built-in overload relief, up-travel limit switches, custom designs, and low maintenance life cylinders.
We offer:
Stationary Lifts
Semi Portable Lifts
Hydraulic Lifts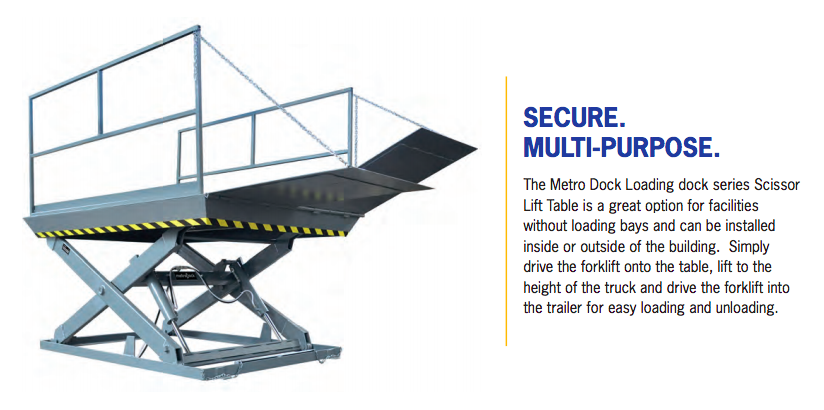 Dock Seals and Shelters
Seal It Up can guarantee your loading docks are safe, dry, and energy efficient with our custom dock seals and shelters. Our products provide an effective shield against some of the toughest outdoor elements like rain, sleet and snow. Depending on your warehouse, we have a wide variety of options specific to you.
We offer:
Adjustable Inflatable Seals
Compression Seals
Foam Frame Shelters
Full access Shelters
Retractable Shelters
Stationary Shelters
Click Here to see more. Not sure what's right for you? Call us now, to find out!
Truck Restraints
Installing truck restraints in essential to a safe, and modern loading system. They can help prevent warehouse accidents caused from trailer creeping and early departure. Seal It Up offers installation, service, and maintenance on all types of truck and vehicle restraints including Hydraulic Truck Restraints and Electric Hook Restraints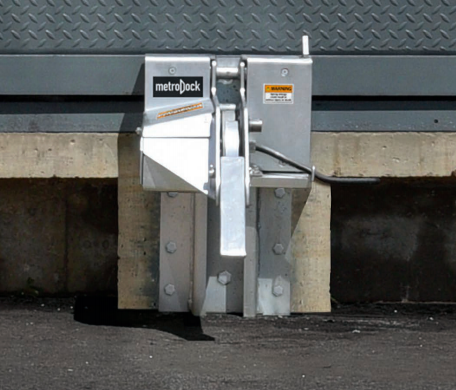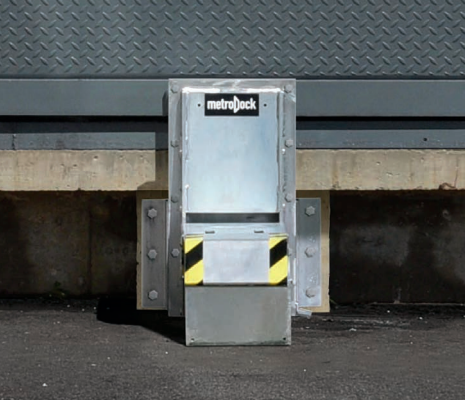 Communication Systems
Preventing early departure, and increasing safety, Seal It Up is your partner in installing, servicing, and maintaining loading dock lights and communication systems. Having a reliable communication system is crucial for success between your warehouse and drivers.
Call us now to book your free quote! We do new pit construction too!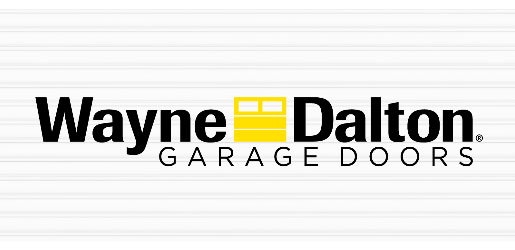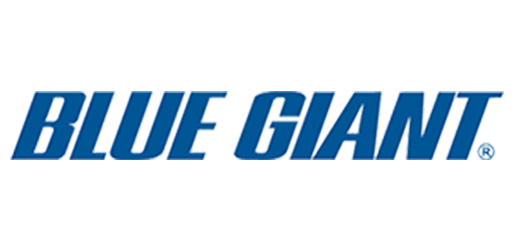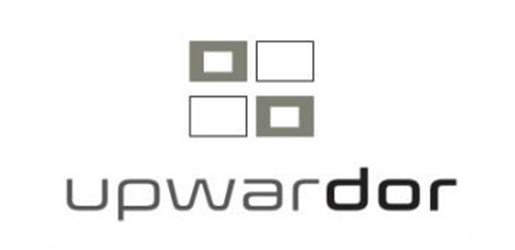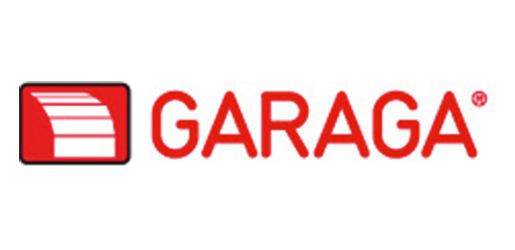 At Seal It Up Industrial Services We are always available for on-site meetings to look over and come up with a solution to whatever challenges you might be facing.